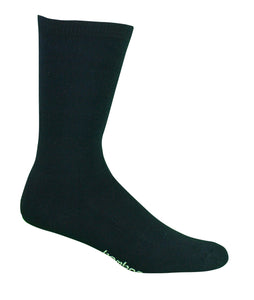 Bamboo ultra comfy business style socks with extra padding on soles, toes and heels.
With 28% Tencel fibre for extra strength and longevity.
Designed for everyday business wear.
Enviro-Friendly

Antibacterial and Anti-odour properties

Antistatic
Good work sock
Composition - 64% Bamboo, 8% Elastane, 28% Tencel
Colour - Navy
Learn more about Bamboo Textiles here.